So right now creepers seem to making an appearance in the fashion world and despite the amount of people that seem to be taking them in their stride (see what I did there?) I will definitely not be seen wearing them this season. I remember seeing them on the backs of vintage store shelves and being completely bemused at the prospect of wearing them, and my feelings have not changed since then. To me they're not attractive and don't fit in with the style of clothes I wear, that being said this doesn't mean that other people can't wear them and rock them. In my opinion it takes the right person with a unique sense of style to pull them off successfully, and that person is not me.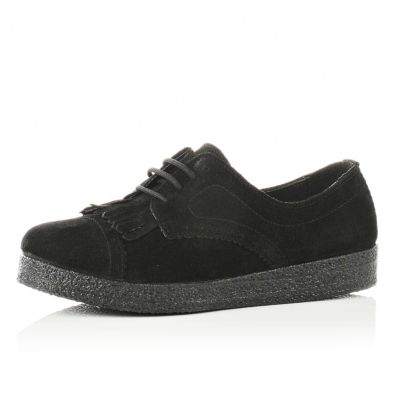 Top to bottom: River Island £30, Jeffrey Campbell $164, Topshop £60, Underground at ASOS £85
A range of high street stores have now started to sell them each varying in price, so if you do fancy getting a pair of creepers there should be some to suit every budget.